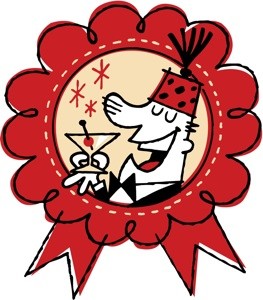 Love Larry Miller? Tired of drinking alone? Need something to replace the embarrassingly obsolete Radio Shack battery of the month card your wallet? Well, you're in luck.
Join the Larry Miller Drinking Society! No dues! No dress code! Lotsa booze and fun!
To get your official Larry Miller Drinking Society membership card send a self-addressed, stamped envelope to:
(NEW MAILING ADDRESS COMING SOON!!!)
For international boozehounds, please send in a self-addressed envelope plus an International Reply Coupon. IRCs can be purchased at your local post office. Is that arcane enough?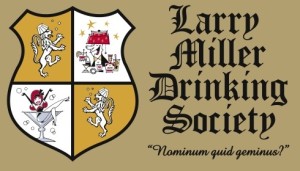 DOWNLOADABLE LARRY MILLER DRINKING SOCIETY MEMBERSHIP CARD OPTION:
Do you live outside the U.S.? Do have philatelophobia? Are you vexed by anything less than instant gratification? We understand! Click here for a downloadable membership card that you can print out and shove in your wallet or bartender's face right this very second.
Meet other LMDS members and get organized (a.k.a. plotzed) via our Facebook page.