How hard should husbands and boyfriends try on Valentine's Day? Really hard, you knuckleheads! Larry overcomes his own knickleheadedness to find a good Valentine present. Hear about the sheiks of ...

Larry saws logs through one of the best Super Bowls ever and doesn't regret it! And we give a tip of the hat to the late great John Mahoney, discussing ...

Larry talks about the Larry Miller Show field trip to the Batman 1966 museum exhibit and Colonel Jeff's first trip to The Magic Castle! In the spirit of football championships, ...

A cold man in New Jersey aggressively offers to change places with Larry. Also, he talks about the classic Sean Connery James Bond movie, "From Russia With Love" and recites ...

New Larry Miller Show designs for gentlemen, ladies and even doggies!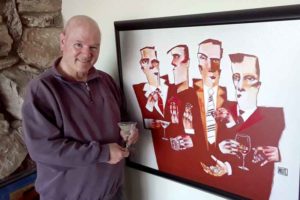 Larry tells of his trip to Pink's hot dogs to get a Burt Ward dog. Plus, an emotional discussion of the classic James Cagney movie "Angels With Dirty Faces." Then, Larry recites "Patience Taught By Nature" by Elizabeth Barrett Browning.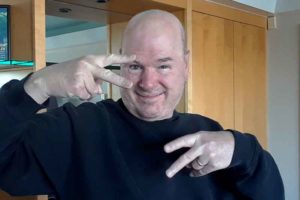 Larry talks about eating fried chicken and waffles at Bob's Big Boy, and Colonel Jeff meeting Burt Ward at Pink's hot dogs. And Larry is giddy with anticipation for the upcoming 1966 Batman exhibit at the Hollywood Museum. The Larry talks about the movie "Take The Money and Run" and recites "To Mrs Reynolds' Cat" […]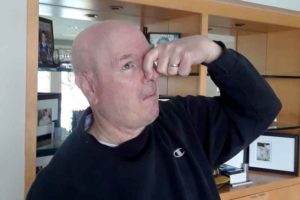 Larry offers warm new year wishes to a freezing nation and gives us a new way to look at new year's resolutions. And he recites Shakespeare's tribute to winter, Blow, Blow Thou Winter Wind. Then he talks about the classic disaster movie "The Poseidon Adventure." Quote of the week: "You really need a jacket that […]