Larry tells of his trip to Pink's hot dogs to get a Burt Ward dog. Plus, an emotional discussion of the classic James Cagney movie "Angels With Dirty Faces." Then, ...

Larry talks about eating fried chicken and waffles at Bob's Big Boy, and Colonel Jeff meeting Burt Ward at Pink's hot dogs. And Larry is giddy with anticipation for the ...

Larry offers warm new year wishes to a freezing nation and gives us a new way to look at new year's resolutions. And he recites Shakespeare's tribute to winter, Blow, ...

Larry is on vacation for the holidays, so enjoy this little present! We'll see you in the new year. Nominum quid geminus?

New Larry Miller Show designs for gentlemen, ladies and even doggies!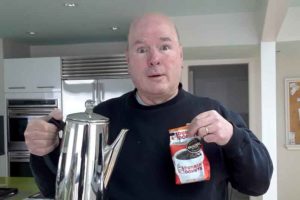 Larry continues the tradition of telling his beloved, true Christmas story, "Does He Drink Coffee?" Will Larry finally "go clean" in this year's version? Then Larry talks about the classic movie "White Christmas" and recites the poem "I heard The Bells On Christmas Day" by Henry Wordsworth Longfellow. Quote of the week: "I think you […]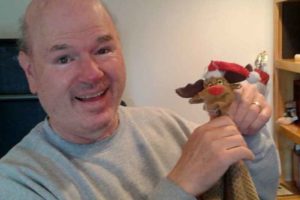 Is there such a thing as sending Christmas cards too early? Find out what makes Putin smile and hear about Larry working on a special Christmas episode of a TV show. Plus a brief tribute to Alan Thicke. On Poetry Corner, Larry recites "The Cry Of A Lost Soul" by John Greenleaf Whittier and talks […]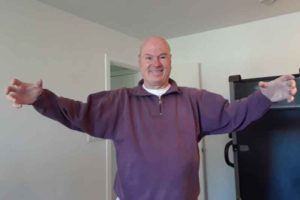 Hear about Larry's tough friend Ali from Libya and a shopping bag full of cash! Larry will make you laugh, Ali could make you cry. Plus some fond memories of the classic Christmas movie "It's a Wonderful Life." And Larry recites "The Lover's Petition" by Emerson. Quote of the week: "They were as blonde as […]